Adaptive Stock Market Forecasting Platform for Traders
Make more profitable trades with our transparent machine learning models.
Over 2 million models trained daily. Free month trial. No CC required.

Helium Trades gives you access to dynamic forecasts for 518 stocks + cryptocurrencies. Our easy to understand metrics turn state-of-the-art models into actionable insights. Developed by a Computational Scientist

, Helium Trades gives you the technology you need to make smarter trades and intelligent business news to deepen your understanding. Over 2 million models trained & tested daily.
Powerful, yet Humble Machine Learning
Every Helium Trades model tells you its previous performance, correlation, and expected error. Easily understand what our models are telling you, using our interactive & simple charts. Custom price movement alerts directly to your inbox.

---
Trained & Tested Daily
Our daily forecasts feature recommended trades and predictions up to 60 days in the future. Confidence intervals and error measures keep our models authentic. Over 100K data points collected weekly.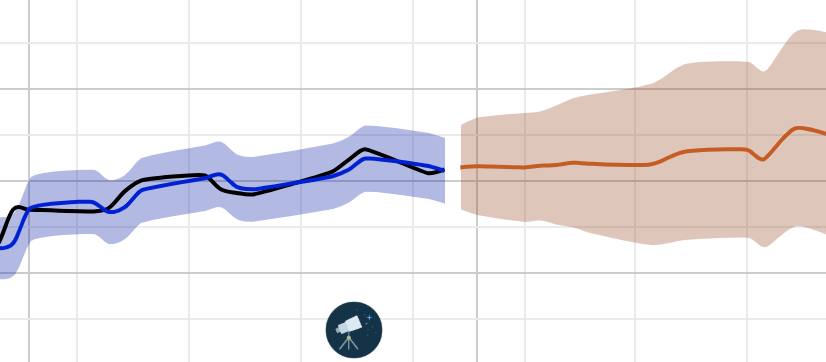 ---
Filter-bubble Busting News Feed
Insightful, intelligent news feed that intentionally spans political and social ideologies. Reduce confirmation and recency bias and increase your understanding.
Proprietary Decision Tree Models Powered by
---
News & Social Sentiment Analysis

Fundamental Analysis

Economic Indicators

Media Buzz
Analyst Opinions

Competitor Analysis

Search Data

Online Ad Spend Analysis
Hedge Fund Trading Analysis

Financials

Web Traffic Data

Private Alternative Data