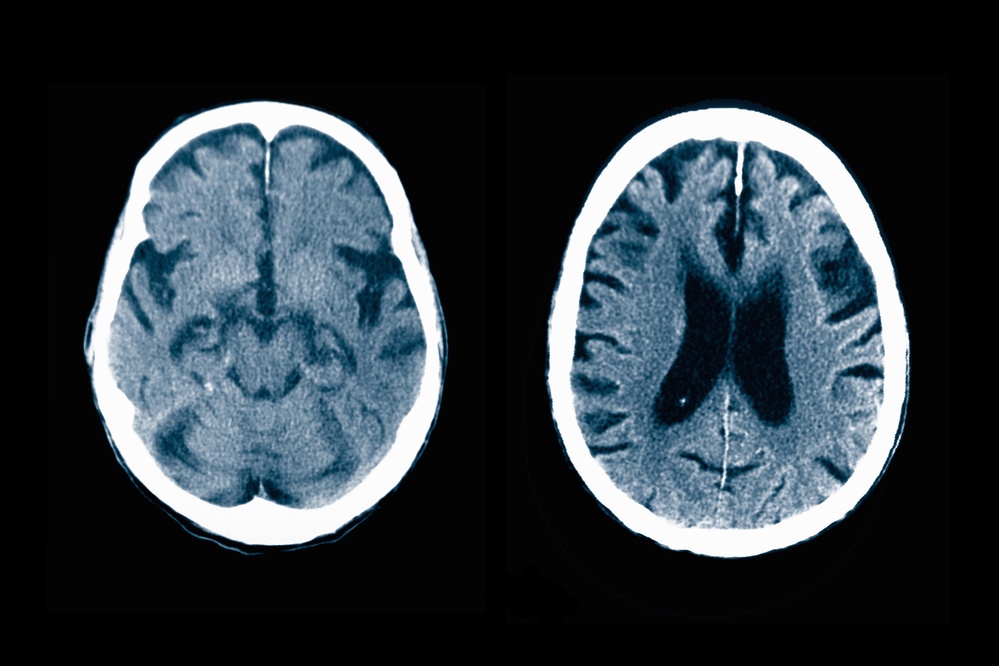 Source: https://www.wired.com/story/nearly-everyone-with-mild-cognitive-impairment-goes-undiagnosed/
Helium

Summary: The headlines collectively outline diverse aspects of healthcare provision: substance use disorder treatment[NCBI], community health initiatives[newswise.com], healthcare negligence[Weekly Standard], strategies for controlled blood pressure in low-income patients[medicalxpress.com], lifestyle coaching alternatives to medication[lvb.com], financial support for rural healthcare providers[wfae.org], efficacy of oral nicotine pouches[medicalxpress.com] , communication between prenatal care providers and patients of color[NCBI], and under-diagnosis of mild cognitive impairment[Wired].
November 17, 2023
---
Evidence
Two studies concluded that 92% of Americans experiencing MCI were not getting an early-stage diagnosis, preventing them from accessing timely Alzheimer's treatments[Wired].

Pregnant people of color report being discriminated against, experienced disrespect, and had unmet information needs during prenatal care[NCBI].

---
Perspectives
Patients
Patients might observe the changing landscape of care provision, from alternative and community-based approaches, to barriers and negligence, to financial accessibility. However, they may also perceive disparities in reaching different demographics.
Care Providers
For care providers, insight into various modes of treatment and institutional transformations could be a source of learning, with respect to both successes and challenges.
Policymakers
Policymakers might look at these developments to understand parts of the health system needing improvement, such as the identification and treatment of conditions like mild cognitive impairment, and ways to mitigate healthcare disparities.
---
Q&A
What could be some consequences of underdiagnosis of chronic conditions like MCI?

Underdiagnosis of chronic conditions like MCI may lead to delayed treatment, rapid progression of the condition, and even a loss of opportunity to manage or slow down the progression of the disease[Wired].


---


How might the disparities in communication during prenatal care affect marginalized populations?

Poor communication during prenatal care for marginalized communities can affect the health outcomes for both mother and child[NCBI]. It can intensify existing health disparities by reducing trust, affecting decision-making, or even causing missed appointments[NCBI].


---



---
News Media Bias (?)
The coverage spans a range of diverse outlets, and overall paints a balanced view[Wired-8]. However, each outlet's focus may color the interpretation, with some like Medical Xpress[medicalxpress.com, medicalxpress.com] tending to highlight advancements, while others like the Weekly Standard[Weekly Standard] highlighting systemic issues.

---
Context
The context includes various aspects of healthcare provision and deficiencies therein, impacting patients, practitioners, and policymakers in myriad and interconnected ways. Various initiatives, gaps, and inherent biases have been highlighted that can either foster or hinder health outcomes. This is especially important in the current pandemic-strained healthcare climate where accessible, affordable, and good quality healthcare has been stretched thin.

---
Takeaway
The world of healthcare appears to be a complex web of strategies and complexities. While there are progressive advancements in some aspects like community-based care[newswise.com] and alternative lifestyle coaching[lvb.com], there are drawbacks in others, like racial prejudice[NCBI], overlooked disorders[Wired] and negligence[Weekly Standard]. It underlines the need for constant innovation, financing, and fair policy decisions.

---
Potential Outcomes
An increase in patient education and awareness about MCI could lead to more early diagnoses, potentially improving management and treatment outcomes.

Improved communication and reduction in discrimination during prenatal care could lead to better health outcomes for pregnant people of color and their infants.

---
---
Popular Stories
---
Deepen Your Understanding of The World      
---
Read Deeper on:
A majority of cases of Mild Cognitive Impairment (MCI) go undiagnosed