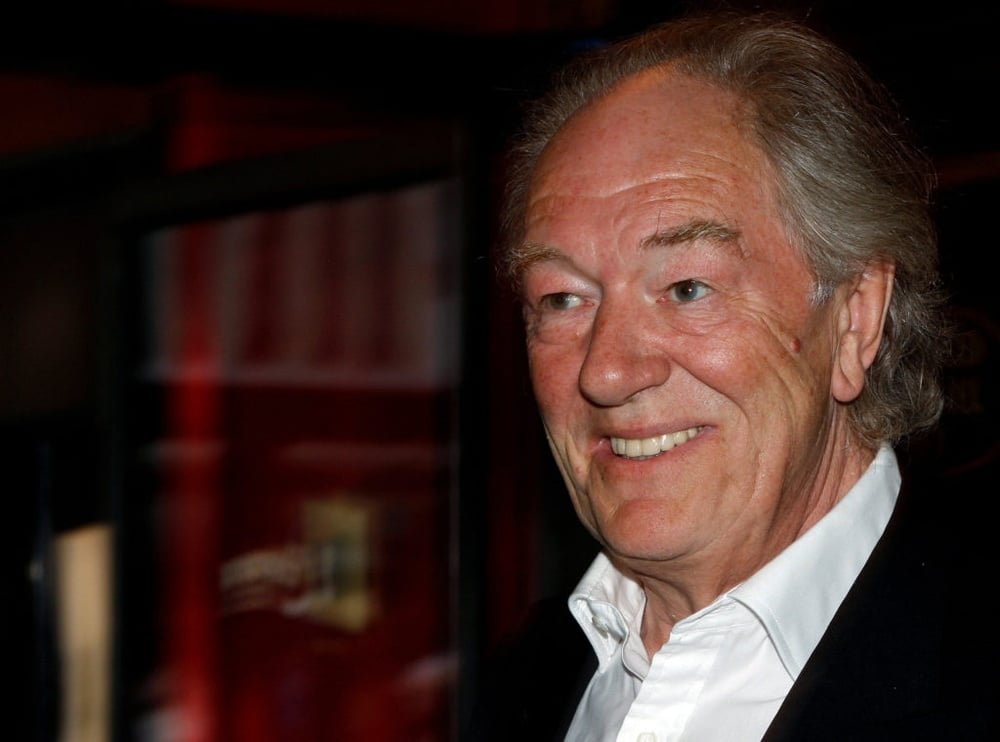 Source: https://www.pbs.org/newshour/arts/michael-gambon-veteran-british-actor-who-played-dumbledore-dies-at-age-82
Helium

Summary: Michael Gambon was an acclaimed Irish-British stage and screen actor who died at age 82 after a bout of pneumonia.

He was best known for playing Albus Dumbledore in six Harry Potter films, taking over the role after Richard Harris's death.

Gambon had an illustrious 60-year career across theatre, TV, film and radio, winning multiple awards.

He starred in The Singing Detective, Maigret, Gosford Park and other productions.

Gambon split time between his wife Anne and a younger partner who bore him two sons.

He was remembered fondly by co-stars for his humor and acting mastery.
October 03, 2023
---
Perspectives
Co-stars and Colleagues
Remember Gambon as a brilliant, effortless actor and magnificent trickster who brought fun and mischief to sets. Praised his acting range, playfulness, and ability to mimic voices.
Film Critics
Recognize Gambon as one of Britain's finest actors with an illustrious career across mediums. Consider his turn as Philip Marlow in The Singing Detective his breakthrough role.
Family
Devastated by his loss after his long battle with pneumonia. Recall Gambon as a beloved husband, father and family man.
---
Q&A
How did Gambon die?

He died at age 82 after contracting pneumonia.


---


What was Gambon best known for?

Playing Albus Dumbledore in the Harry Potter films.


---



---
News Media Bias (?)
The sources provide overall balanced coverage of Gambon's acting career and personal life, though some like Daily Mail have more sensational headlines about his relationship history.

---
Context
Gambon was part of the revered generation of British stage and screen stars. His personal life speaks to the complications many actors face in balancing a family and career.

---
Takeaway
Gambon had a long, decorated career as a versatile actor and was admired for his humor and skill. He will be remembered fondly though his personal life was complicated.

---
Potential Outcomes
Gambon's death leads to renewed appreciation of his acting legacy

The role of Dumbledore may be recast in future Harry Potter productions

---
---
---
Deepen Your Understanding of The World      
---
Read Deeper on:
Acclaimed actor across mediums
Click points to explore news by date. News sentiment ranges from -10 (very negative) to +10 (very positive) where 0 is neutral.
---
---
---
---
---
---
---