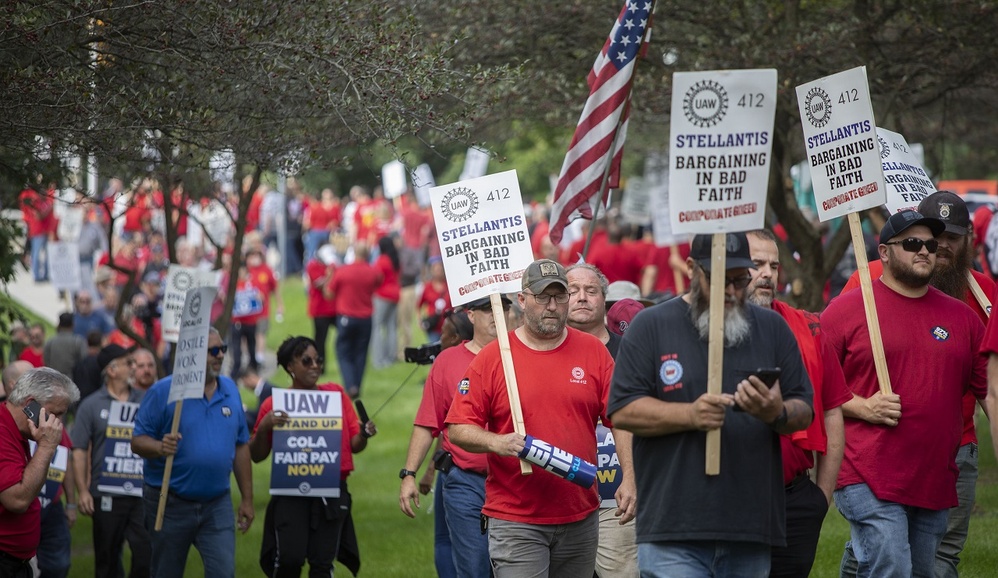 Source: https://www.foxbusiness.com/economy/ford-warns-extended-uaw-strike-result-500000-employee-layoffs
Helium

Summary: The UAW launched strikes starting Sept.

15 against 3 assembly plants of GM, Ford, and Stellantis after failing to reach new contract agreements.

The union is seeking significant pay raises, benefit improvements, and an end to tiered wage systems.

The strikes expanded to include dozens of parts distribution centers.

GM and Ford have announced some layoffs at assembly plants due to parts shortages.

Stellantis made a new offer to avoid further strikes.
October 03, 2023
---
Perspectives
UAW
The strikes are justified to win fair contracts after concessions in the past. They are pressuring the automakers by expanding strikes gradually.
Automakers
The strikes are disruptive and costly. They warn of further layoffs and damage to the auto supply chain if no deal is reached soon.
Suppliers/Dealers
The strikes are concerning due to potential parts shortages that could halt work and vehicle repairs.
---
Relevant Trades
---
Q&A
How many UAW members are on strike?

About 25,000 workers across over 40 facilities as of Sept. 29.


---


What are the main unresolved issues in negotiations?

Wage increases, benefits improvements, ending tiered wage systems.


---



---
News Media Bias (?)
The news sources provide a range of perspectives from pro-union views in Jacobin to pro-management views in Fox Business.

Overall coverage focuses on disruptions and escalations rather than substantive negotiation details.

---
Context
The negotiations are occurring amid high inflation, which the UAW cites in seeking raises. Automakers face supply chain challenges and want to control costs. The auto industry is a major employer in Midwest states.

---
Takeaway
While the strikes have disrupted operations, the union believes the action is necessary to win fair contracts, and automakers appear motivated to reach a deal soon to limit further damage.

---
Potential Outcomes
A deal is reached in coming days to end strikes with some UAW gains (60% likely)

Strikes continue to expand, causing widespread auto industry disruption (30% likely)

---
---
Popular Stories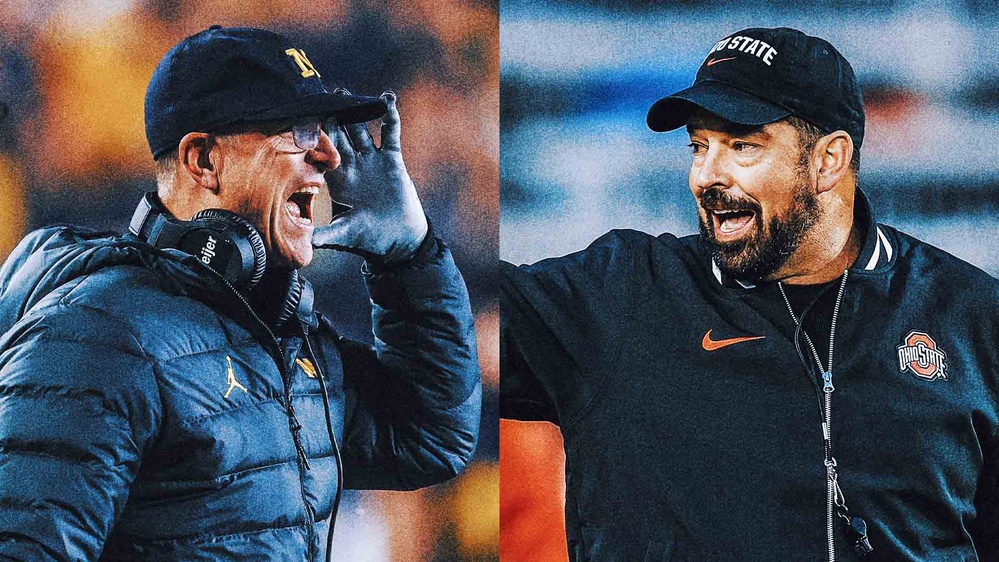 47.3% of US adults had hypertension from 2015-2018

November 28, 2023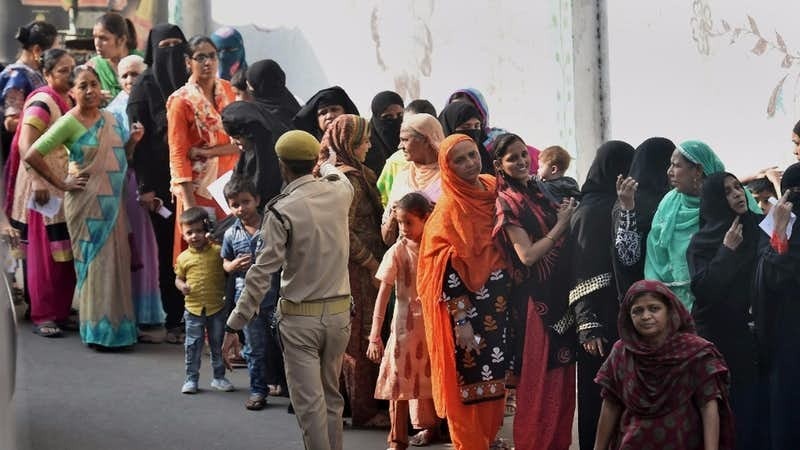 High 76% voter turnout in Madhya Pradesh elections in India

November 28, 2023
---
Deepen Your Understanding of The World      
---
Read Deeper on:
The UAW has expanded strikes to additional assembly and parts plants, pressuring automakers amid contract negotiations
Click points to explore news by date. News sentiment ranges from -10 (very negative) to +10 (very positive) where 0 is neutral.
---
---
---
---
---
---
---