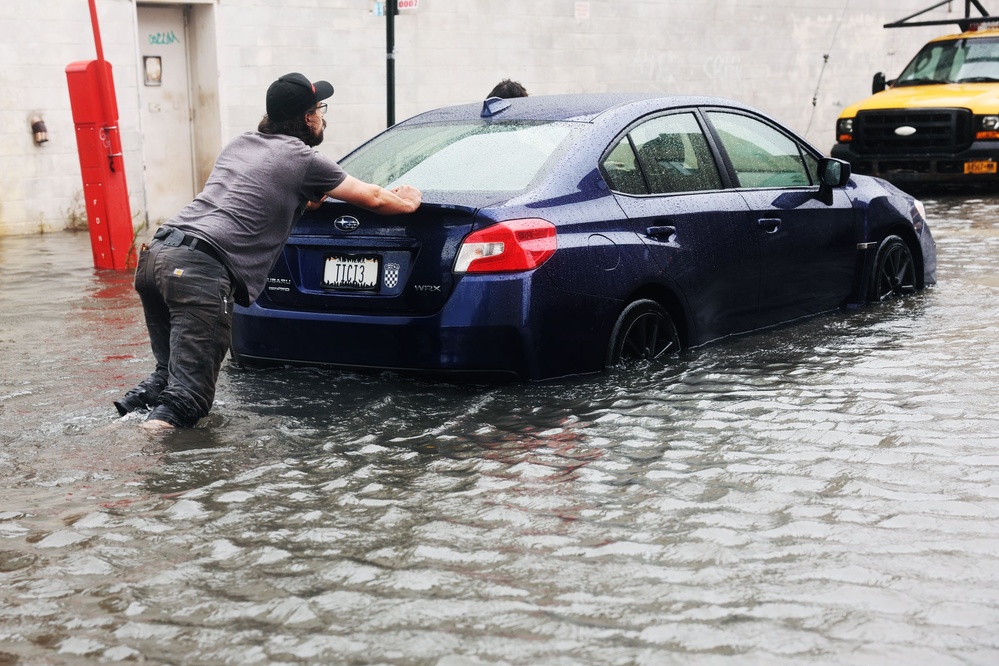 Source: https://www.wired.com/story/new-york-city-floods-state-of-emergency/
Helium

Summary: In 2023, emergency declarations have been issued in multiple U.S. locations due to extreme weather, migrant surges, infrastructure issues, and other crises.

Major emergencies include flooding in NYC [bbc.co.uk, news.sky.com], Mississippi River saltwater intrusion [abc13.com, Fox], migrant influx in Eagle Pass, TX [Just the News], and LGBTQ legislation [Helium].
October 01, 2023
---
Perspectives
Activists
Criticize government inaction on issues like climate change despite emergencies
[Common Dreams]
. Sue to overturn emergency orders
[LA Times]
.
---
---
---
Context
These U.S. emergency declarations in 2023 come amid increasing extreme weather and political polarization.

---
Takeaway
Emergency declarations enable urgent government action but can be controversial depending on the circumstances, politics, and underlying issues.

---
Potential Outcomes
Improved disaster preparedness and response.

Increased partisan conflict over emergency powers.

---
Deepen Your Understanding
---
---
Deepen Your Understanding of The World      
---
Read Deeper on:
U.S. cities declared emergencies for extreme weather in 2023
Click points to explore news by date. News sentiment ranges from -10 (very negative) to +10 (very positive) where 0 is neutral.
---
---
---
---
---
---
---
---
---
---
---
---
---
---
---
---